Pehchan
Identity
Initiative
Our Identity initiative aims to provide homeless citizens with a stable and positive identity in society, both for themselves and the community in which they belong.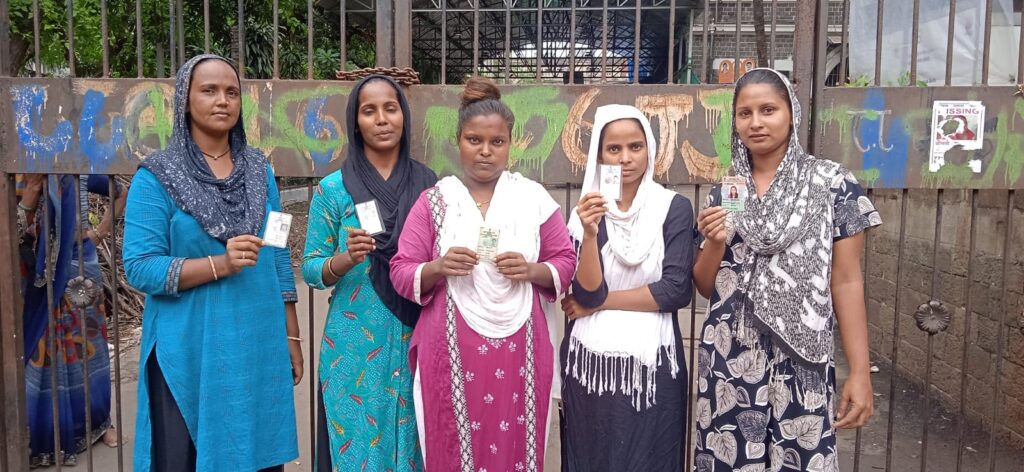 With the changing way of our world, it is common that a piece of laminated paper is stronger proof of human existence than one's physical presence. We realize the value of identification documents only when we are unable to do something as simple as buying a train ticket to another city, owing to the lack of ID proof.
This is a huge challenge faced by homeless citizens, and one of our primary goals is aimed at providing everyone with a documented, state acknowledged identity. 
This includes ration cards, voter IDs, birth certificates as well as bank accounts. These documents are also essential to link people to government schemes and entitlements such as the benefits of the PDS, pension, healthcare etc. Leaders from within the community are trained in filling forms, completing applications and other necessary formalities for their groups/communities. Going beyond the scope of helping them obtain these documents we also conduct document verification outreach programs during all hours of the day to ascertain the legality of the residence of these communities. Since the inception of the movement, over 2000 homeless citizens have been able to access at least one basic identification document.
Apart from the essential legal identity, the community of homeless citizens in India is subjected to immense social discrimination which has become an attribute of their identity in society. People are often prejudiced towards them and treat them as criminals and encroachers rather than fellow citizens belonging to an underprivileged background. In order to change this attitude, we have designed a sensitization program involving students, corporate ventures, government employees and people from all walks of life in workshops and discussions aimed at educating them on homelessness. These often include the use of visual media to reach out to people through photography exhibitions and movie screenings